The Art of Handcrafted Custom Leather Goods: Insights from Top Leather Manufacturing Companies in India
Are you looking for high-quality custom leather products made with care and craftsmanship? Look no further than Handicraft Villa, one of India's top leather manufacturing companies.
Leather Products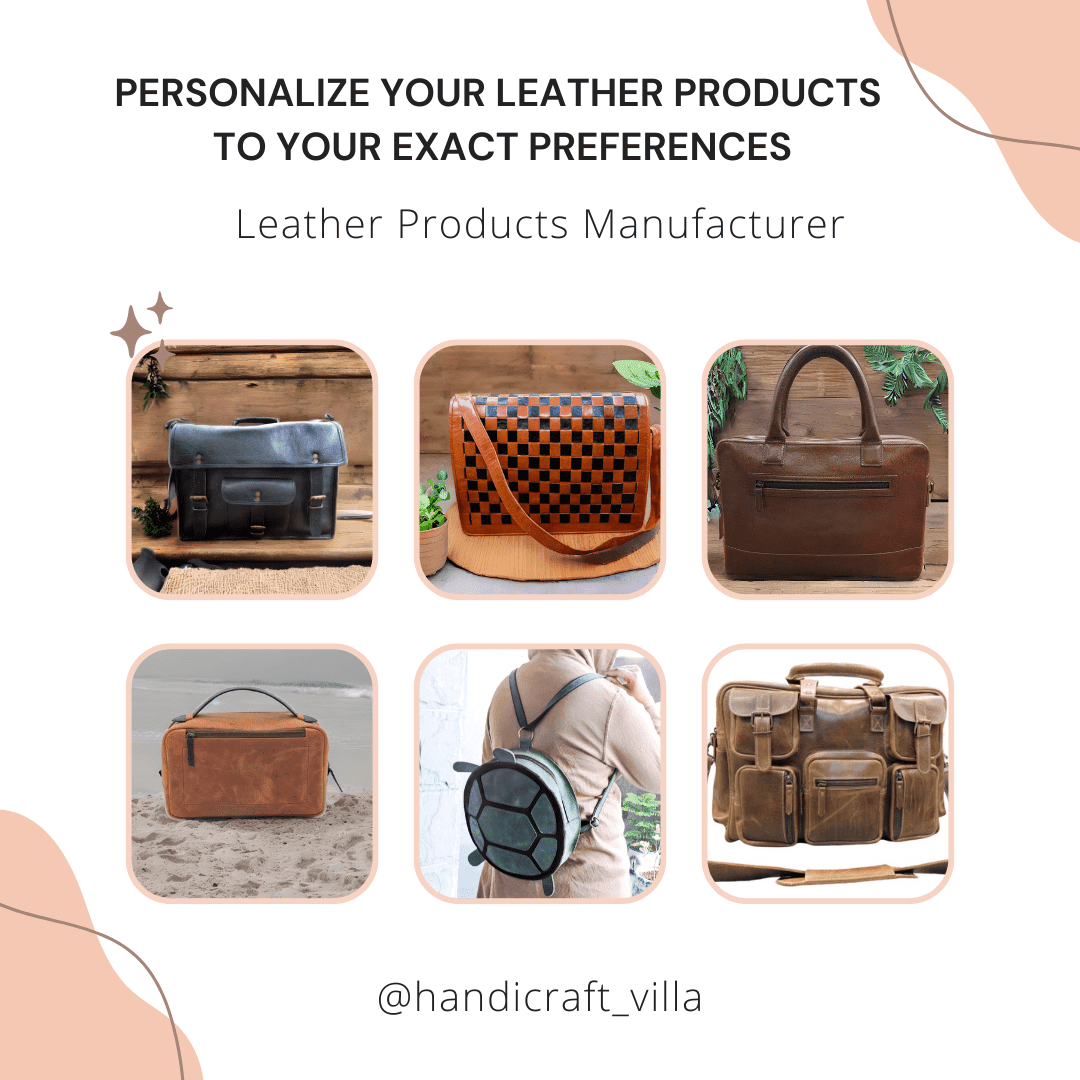 Our skilled artisans have been creating beautiful leather goods for years, using traditional techniques and the finest materials. From leather bags and wallets to embossed journals and covers, we offer a wide range of products perfect for everyday use or special occasions.
As a custom leather bags manufacturer, we take pride in our ability to create unique and personalized products that meet the needs of our customers. Whether you're looking for the best leather travel bags or custom leather bags for your business, we can help you create the perfect product.
Our leather products manufacturing process is designed to ensure that each item is made with care and attention to detail. We use only the highest-quality leather and materials, and our team of skilled artisans takes the time to handcraft each item to perfection.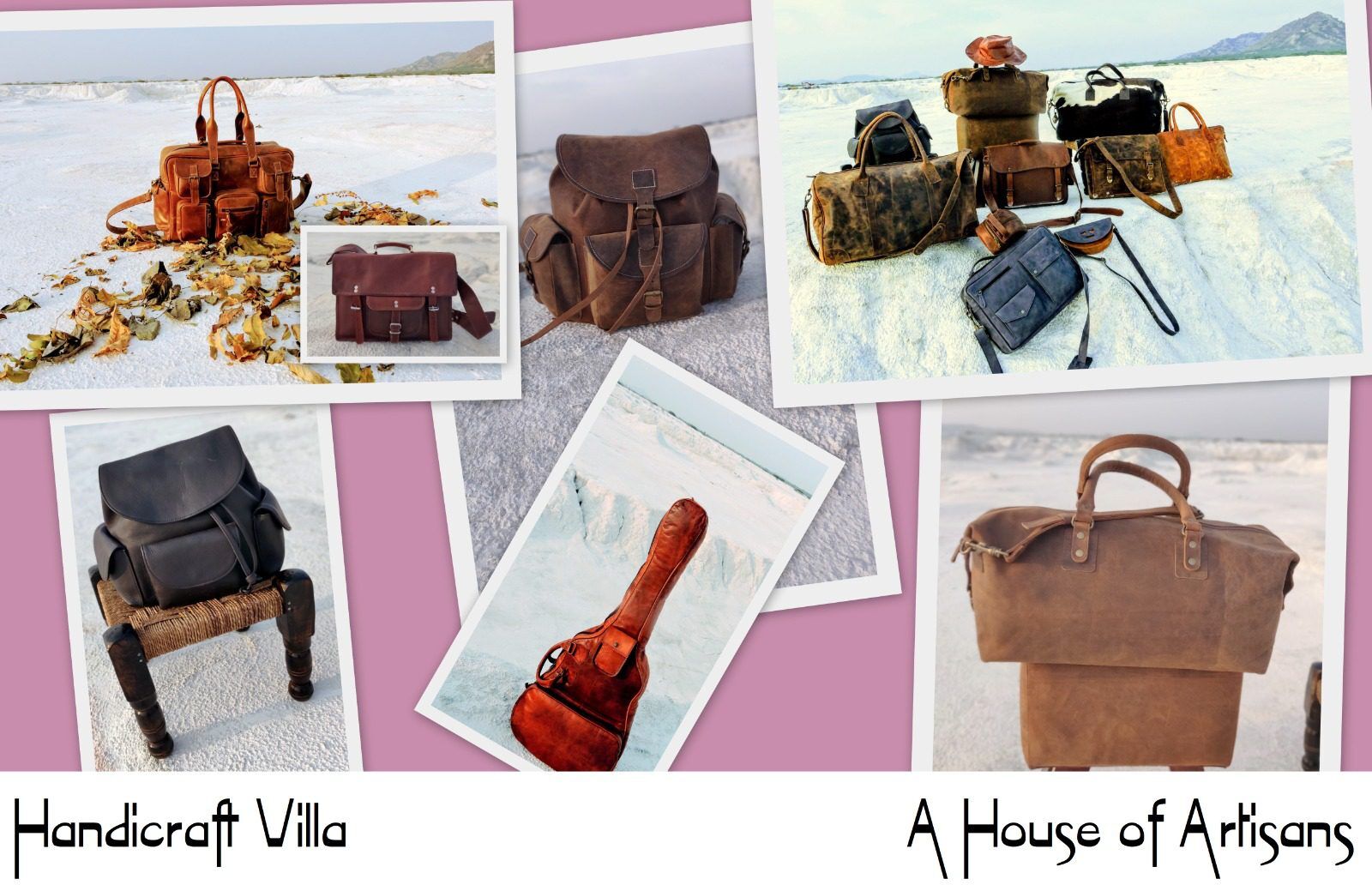 At Handicraft Villa, we are not just leather bag manufacturers and suppliers but leather goods manufacturers committed to sustainability and ethical practices. We believe in using natural materials and processes that are kind to the environment and our customers.
As one of the top leather manufacturing companies in India, we pride ourselves on our ability to provide high-quality products and exceptional customer service. Whether you're looking for leather bag manufacturers and wholesalers or a custom leather bag manufacturer, we have the expertise and experience to meet your needs.
So why wait? Explore our range of leather products today and discover the beauty and artistry of handcrafted leather goods.