The Art of Leather Journal Notebook: Unleashing Creativity and Style
Leather Journal Notebook
In today's digital age, there is something undeniably captivating about the timeless charm of a Leather Journal Notebook. Crafted with precision and adorned with intricate embossed designs, these high-quality leather creations have become a symbol of elegance and sophistication. In this article, we explore the world of leather journals and notebooks, showcasing the artistry of Indian leather craft and the endless possibilities they offer to businesses seeking personalized, designer stationery.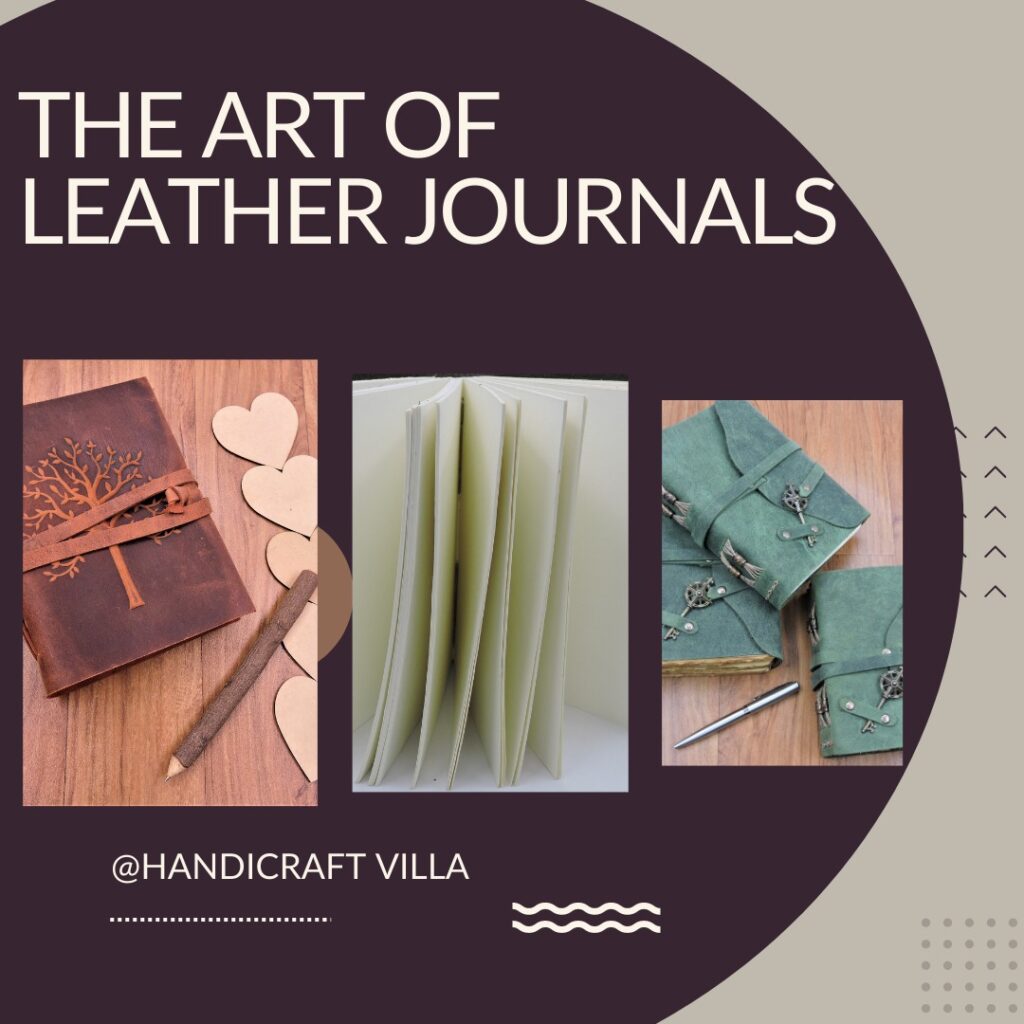 Embossed Leather Journals: A Touch of Distinction
– Discover the allure of embossed leather journals, where artistry meets functionality.
– Explore the exquisite designs and patterns that grace the covers, elevating your brand's image.
– Experience the tactile pleasure of running your fingers over the raised imprints that tell a story.
Uncompromising Quality: The Essence of Leather journal notebook
– Unveil the meticulous craftsmanship and attention to detail that goes into each leather journal.
– Delve into the selection process of premium materials, ensuring durability and longevity.
– Understand the significance of high-quality leather in portraying a professional and luxurious image.
Indian Leather Craft: A Tradition of Excellence
– Journey into the heart of Indian leather craft, renowned for its rich history and heritage.
– Learn about the skilled artisans who pour their passion and expertise into every journal.
– Appreciate the cultural significance of supporting traditional craftsmanship.
Designer Leather Notebooks: Where Style Meets Substance
– Dive into the world of designer leather notebooks, where functionality and aesthetics intertwine.
– Discover innovative features and layouts that cater to modern professionals.
– Find the perfect blend of sophistication and practicality to enhance your business operations.
Personalized Leather Travel Journals: Memories in Your Hands
– Explore the allure of personalized leather travel journals, capturing your clients' wanderlust.
– Highlight the customizability options, allowing businesses to add their logo or personalized messages.
– Encourage businesses to embrace the sentimentality and emotional connection these journals provide
Leather Journal & Notebook
As a trusted manufacturer and exporter of handcrafted leather journals and notebooks, we invite you to embark on a journey of creativity and inspiration. From embossed designs that make a statement to high-quality craftsmanship and personalized touches, our range of leather products embodies the essence of elegance and functionality. Whether it's capturing thoughts, sketching ideas, or preserving cherished memories, our leather journals and notebooks will elevate your brand and leave a lasting impression.